Emotional Outburst
Your mother was very important to you. She used to act as a mediator between you and your father when important decisions had to be taken. Sometimes, she even protected you against your father, as she did not tell him everything that had happened.
Maybe you feel disappointed and upset now because of your mother, when your father announces solemnly that he has chosen a man for you who you are about to marry soon – and your mother behaves in a passive way, i.e. helpless, not being able to cope with the situation.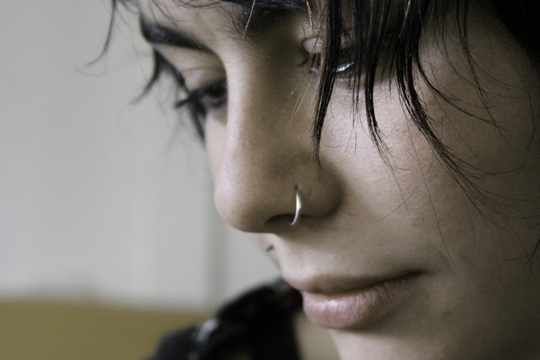 She tells you that Mum and Dad have always wanted the best for you and that it is usual that they chose a man for you. She does not understand you and does not want to understand you. She even dismisses you. You know that the opinions of relatives and neighbours have always been very important to your mother, in this situation, however, you expect her to support you.
Instaed,you feel browbesten by your mother and father. They want you to marry and urge you, maybe even using violence by e.g. ignoring, blaming, hitting or threatening you.
You think
'It is too late now; nobody can help me any more. There is no way out any more'.
that you must be ashamed that something like that has happened to you and that your own parents are doing that to you
that it would be better to forget about all that and not to think of it any more
that you betray your own tradition. You do not want that your parents appear in a bad light
that you are outcasted and condemned by your family – those people you love. You do not want to be treated as an underdog but wish to continue your previous life; you wish to live a normal life, so to speak
that you are left alone
that you are not encouraged enough to stand all that trouble
that nobody accepts you saying 'no' and that nobody respects you.
"I indeed was bothered by the fact that my parents were angry with me or that people talked about me. However, it was quite clear to me that I have to be egoistic now, to become happy in the end. I did not have to make my parents happy or him." (Source: 'Urged to marriage', a report of Behare, 22 years old, divorced, in: 'Forced marriage. Life long for honour", Terre des Femmes e.V., 2006)
Nobody has the right to force you to a marriage! You yourself have the right to decide, if and who you wish to marry! Forced marriage is forbidden by each religion!